Many times I am browsing the new listings on the MLS and it just appears that some agents (or agent's assistants) don't seem to care about the way their listing's pictures look. One of the most important factors about marketing a home is the presentation of that property. Take a look at the following example of  the huge impact a good picture can have on a property's presentation.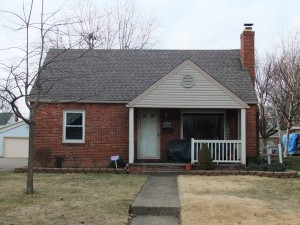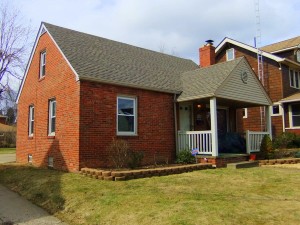 What are the main differences between the two pictures?
The better picture is bright and sunny with blue skies.
Buying a home is an emotional process, making the first impression of the home inviting and warm is important.
The better picture shows the homes width and depth. This gives the home more apparent size and thus adding value immediately.
The first picture has what looks like a dead tree and grass in the front yard. This gives it a more gloomy look. It's not the home's fault this is how it looks, the season is changing and plants haven't had any warmth or sunlight to grow. Taking pictures that don't show these problems (that aren't really there) you aren't hiding the facts but giving the home a better representation.
If you are a seller, having a Realtor that knows how to take good pictures, has the quality equipment to do so, and understands the importance of good presentation is important.  Take a look at your perspective agent's listing photos and see if they will put the time and effort into presenting your home in it's best light.