MORTGAGE INTEREST RATES
One factor for the buying/selling decision this quarter is the mortgage interest rates increasing. The mortgage rates have been increasing rapidly this year, and are not expected to decrease or level out in the immediate future. The charts below show the conventional mortgage rates for the past 10 years and the past 2 years.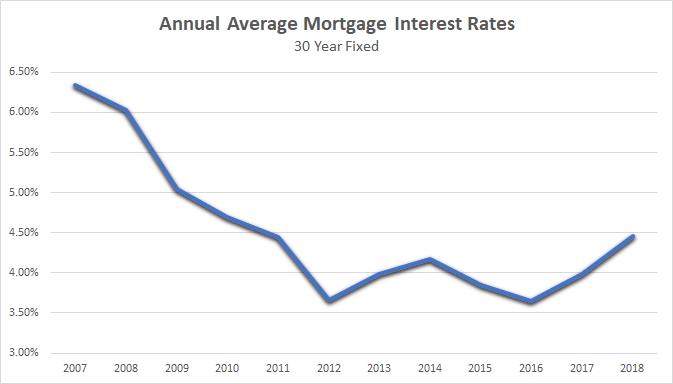 2012 to 2017 saw long periods of record low interest rates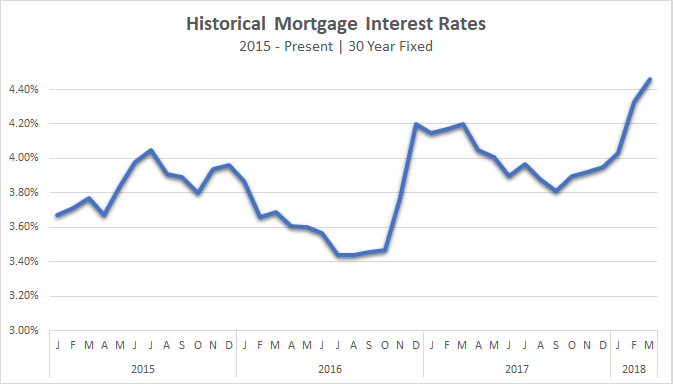 Last quarter of 2016 and 1st quarter of 2018 is showing rapid increase compared the previous two years.
MARKET STATISTICS
Prices are a major factor for the buying/selling decision. Home sale prices have been continuing to climb for years and we are seeing some areas with value gains similar to pre-recession values.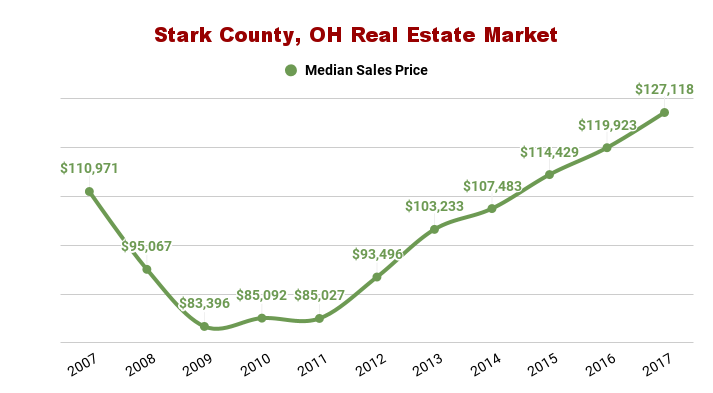 The inventory of available homes is historically low while the amount of buyers is high creating an unbalance in supply and demand. High demand and low supply are causing prices to increase as buyers are willing to pay more to stay competitive due to the lack of inventory. Many sellers are still holding on to real estate they've owned since before the recession.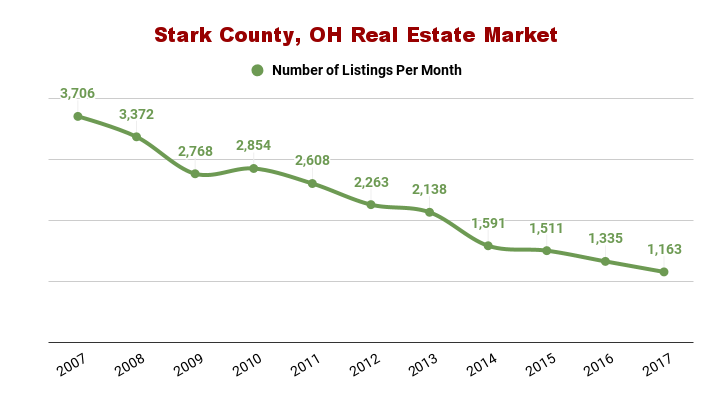 The low supply is causing the Days on Market to be very low and in many cases a property will sell in days or hours from coming to the market.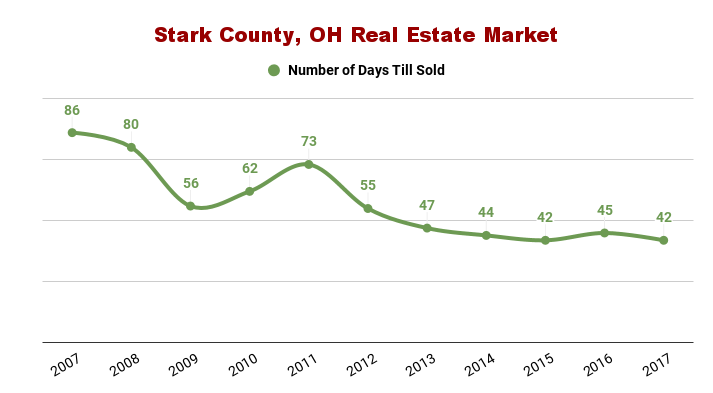 This chart shows on average how long from the day a listing is first active to fully closed transaction. Financing can take 30-45 days.
In summary, the 2018 Q1 is looking strong from all view points. Buyers are still encouraged by low but rising interest rates while Sellers are enjoying higher values. Anxieties from the great recession are still ever present, but the outlook is good. Sellers are able to sell quickly and for top dollar, but have difficulty in the transition to a new home. Buyers are left with limited options, but as long as they can move quickly, the spring market promises to yield enough supply for many.
Homeowners: If you are looking to sell, take advantage of the rate motivated buyers with limited options and higher prices. Now's a great time to sell.
Home Buyers: If you are looking to buy, have your loan approval in hand, work with a buyer's agent to bring you through the new listings before public facing websites can. Also, be prepared to act quick and make a strong offer on your next house.
Call/text me any time to discuss real estate. 330-412-2221

Sign up to receive a quick, no cost, neighborhood market report.
With this report you will…
Learn what homes in your neighborhood have been selling for
See what homes most like yours are valued at
Discover your neighborhood's value trends
Find your home's current value range