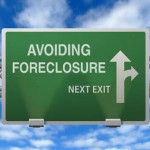 You may be able to avoid foreclosure with a SHORT SALE
Your lender could allow you to list and sell your property for less than you owe
Short Sale
By selling your home with a process called "Short Sale", it's possible you could find your home a new owner and be released from your mortgage, and at NO COST to you.
With this program you may be able to…
Avoid a costly and credit damaging foreclosure.
Sell your home for less than you owe.
Sell your home at no cost to you.
Receive relocation funds from your bank.
Settle the debt releasing all future liability.
Learn more at a state-wide resource center for short sales by clicking here
Find out if you qualify for this program or request more information by completing one of the following:
Call: 330-412-2221
Email: joey@whippleauction.com
Or fill in the form below….